NEWS
print
MC Meeting and WG meetings, 18-20th November 2020 - ON-LINE
The 3rd MC Meeting of ConservePlants will be held on 18th November. WG meetings will follow between 18-20th November. All meetings will be held on-line. In spite of the current situation with Covid, ConservePlants members are being active and Working Groups are continuing with the planned activities.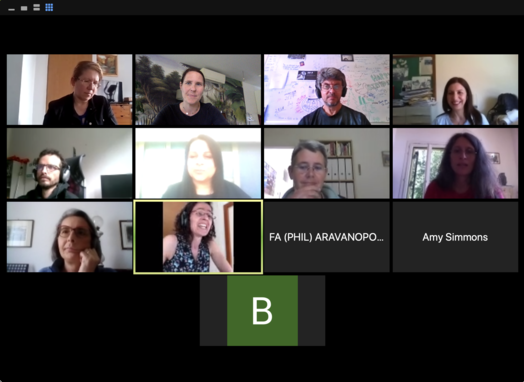 ConservePlants in BGjournal
BGjournal is the worldwide journal of botanic garden conservation. It covers a range of detailed content including in-depth features, congress reports, profiles of gardens and case studies of conservation work being carried out in gardens around the world.
Among the featured articles in the recent issue of BGjournal - Working towards the achievement of the GSPC Targets - is an article about ConservePlants!
Find the latest issues of the BGjournal here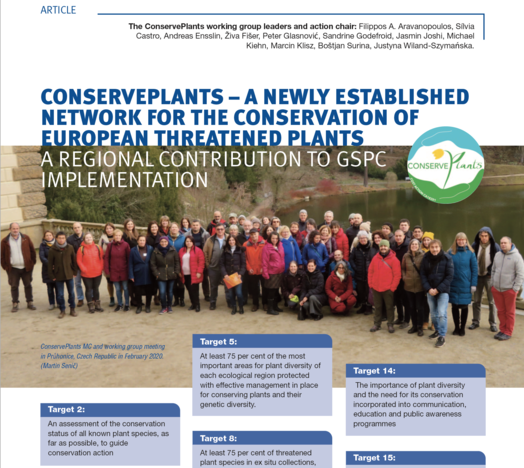 Management Committee and Working Group meeting in Průhonice, 5-6 February 2020
We are excited to inform you that the Institute of Botany of the Czech Academy of Sciences will be hosting the next Management Committee and Working Group Meeting of our COST Action. Botanists from almost 40 coutries will meet in the beautiful Castle of the Průhonice Park!
Moreover, 2 guest speakers will join us on the 5th February:
Professor Vernon Heywood, a specialist in plant taxonomy and systematics, is Emeritus Professor in the University of Reading. He has worked on biodiversity and conservation issues in many parts of the world, particularly in the Mediterranean. He will give a lecture with the title: "The challenges of integrated plant conservation in Europe".
Dr. Zuzana Münzbergová is a plant ecologist interested in mechanisms driving dynamics of natural populations. She will present the "Genetic diversity in populations of rare species and its implications for species conservation". At the moment she is the head of the Department of Population Ecology at the Insitute of Botany of the Czech Academy of Sciences.